September 26, 2005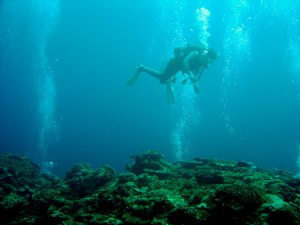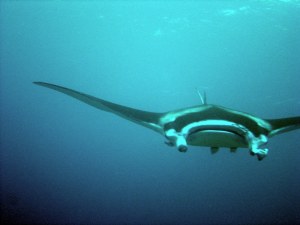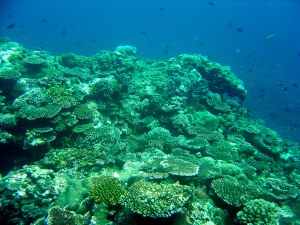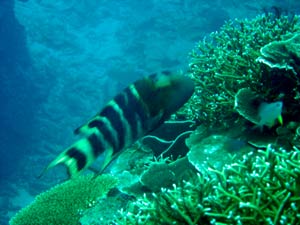 Well, I failed to dive the Yonaguni ruins, but after getting back to Ishigaki-jima I managed to dive to see manta rays. When we got back to Ishigaki from Yonaguni, k had to go back to Osaka, but I decided to stay on for a few days and dive with photographer and ex-JET Chris, who was down in the southern islands for photo-taking purposes.
We caught a boat out with a nice bunch of people from an Ishigaki dive-shop, who took us to an underwater rock a few hundred meters out to sea which the mantas seem to use as a meeting place. We dropped from the boat to the living coral 14m or so below, and began to look for mantas. Just as I was beginning to wonder if the search might end up being in vain, a large silhouette condensed out of the haze and we hunched down to watch it glide past. Soon, five or so others appeared. The largest we saw had a wingspan of probably about three metres. They were as strange, beautiful and graceful as mantas should be: about as strange, beautiful and graceful as anything.
Incidentally, Chris's website has several galleries of lush photographs of Okinawa and Japan. And I designed it, oh yes.