January 17, 2007
On Sunday I went photographing with Andrew around Charing Cross and along the South Bank. Here are some pictures I took:
A long exposure in which I appear as a ghost with St. Paul's Cathedral in the background.
This man was sitting on a bench, speaking into a dictaphone and looking at his watch. Perhaps he is a spy.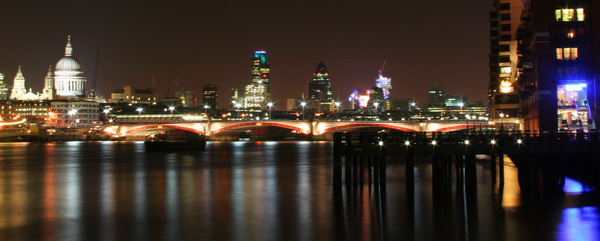 A view across the river to St. Paul's.