December 12, 2004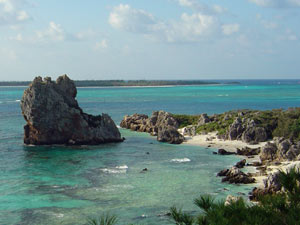 Hello. I've been neglecting things here recently for various reasons. Partly because I've just been generally busy with about fifteen different things. Partly because I've been feeling that this site doesn't really cut the mustard as a way of staying in touch with people: it's meant to be a less-annoying alternative to mass-mailing, but unless people can leave comments it's far too one-way for my liking. But I'm too stubborn to admit defeat and just start using WordPress (as I came close to doing a while ago). So lately whenever I have had time to do something LVA-related, I've tended to spend it working on making a new version, with comments and that sort of 21st century cleverness. Soon, soon.
Anyway, lately I have quite often been being surprised by enormous birds. Yesterday, some sort of enormous crane, today a big hawk, wheeling in lazy circles over the sugar cane fields. I have also been drinking coffee with a French saxophonist called Tony, who is visiting the island for a couple of months from Nepal, where he lives for most of the year. He says he is the best sax player in Kathmandu, by virtue of being just about the only sax player in Kathmandu. He came here in October with his girlfriend Yuko, to visit her friend Kaori, who I play in a band with. Since he doesn't speak Japanese, and since I'm the main source of non-Japanese conversation on the island, we've been meeting up quite often lately. We sit outside my house and drink coffee and he tells me stories about shaking Sonny Rollins' hand, and telling Jerry Hall and Mick Jagger to fuck off. Exactly the sort of story you would hope and expect the best saxophonist in Kathmandu to tell.
Typhoons have also continued to be an annoyance. Most years the typhoons stop at the end of October, but this year they've persisted. Their timing has been uncannily bad all year – keeping me off the mainland for almost the whole summer, and almost always falling on weekends. A couple of weeks ago, K visited from Osaka, and the perfect warm weather was replaced with grey skies and howling winds for the week she was here. The day she returned, the cloudless blue skies came back. Somewhere in between, the typhoon also prevented me from going to both a wedding on the mainland (which would have been my first Japanese wedding) and a taiko performance.
Right, so. I'm off back to the UK again on Thursday – for my cousin's wedding, this time. Christmas over there, then back here for New Year, which sounds like it might be quite exciting. Last week I started going to twice weekly sanshin lessons – of real old traditional Okinawan music, more classical than the folk songs I've been learning so far. The old men who teach me will be playing at the New Year concert. My predecessor is coming too, and since he plays piano, Y's idea is that we should give a performance of some Okinawan music together.
Yesterday was a holiday, so I went for a cycle round the island. I took this photo from one of my favourite places.